What We Do
SUPPLIER DIVERSITY
Sourcing & Procurement
- Source and distribution from EU, Asia, US,
10 Countries+
for your North American production plants. Finding the right products and materials for your need is very difficult and time consuming as well as labor intensive. We also serve as an #importer or #exporter with Asian market and Japanese market.
[Catalogs]
Featured Products & Solution
Business Development
– Marketing and development to sell and distribute top notch technology & products to
5 countries
import, export, three-way trade mainly amongst Asia (Japan) and North American manufacturers. We will develop & build your
new sales channels
and
enter the U.S. and Asian (Japanese) Market
.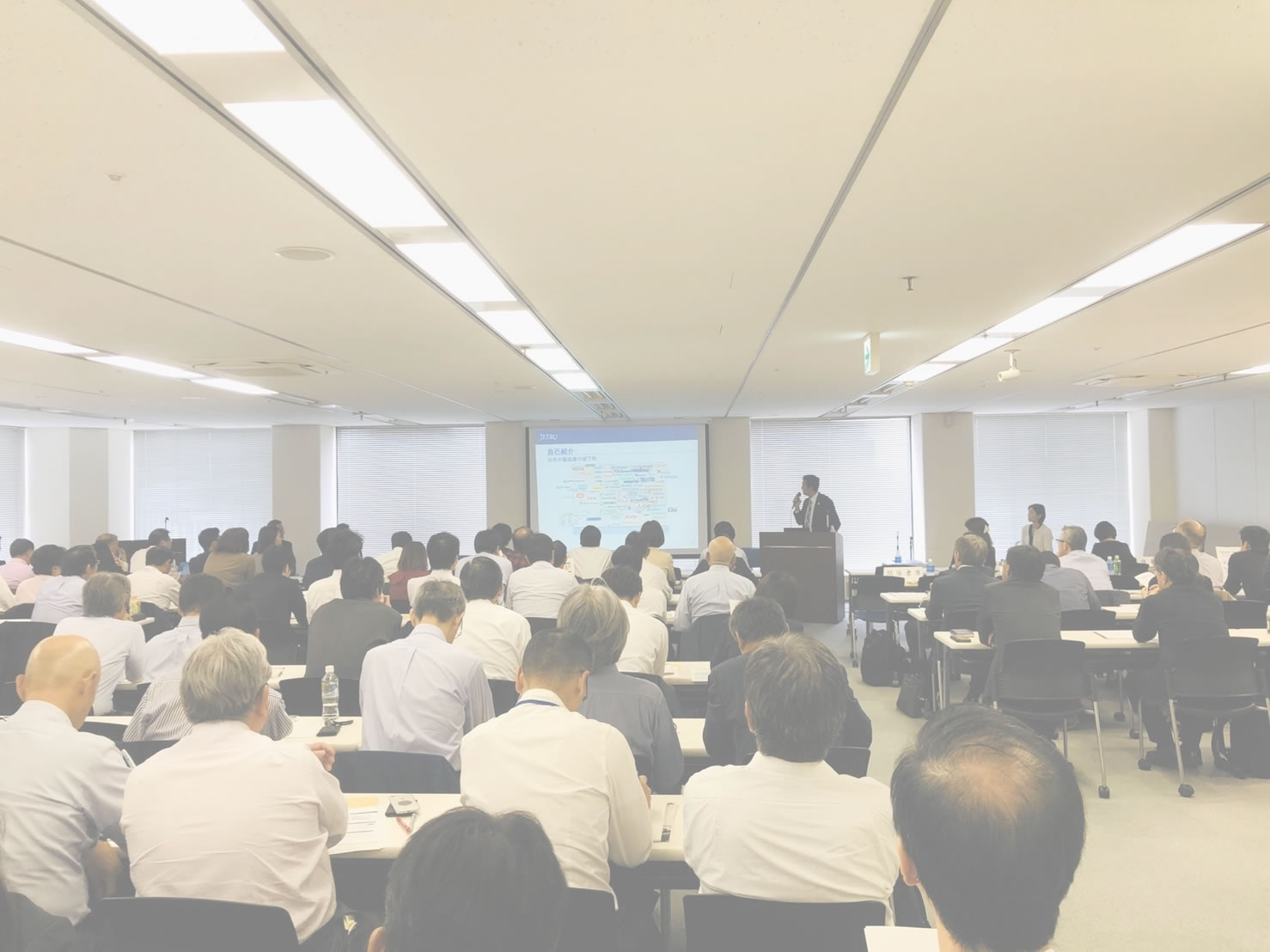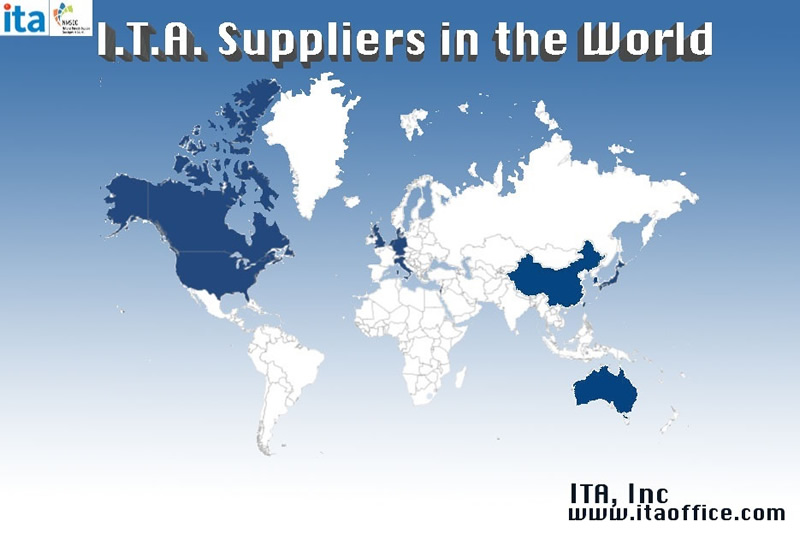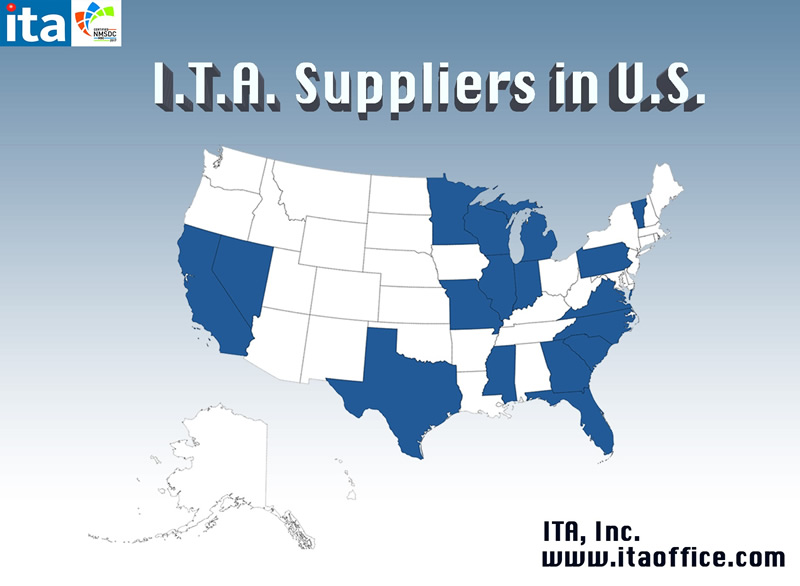 TECHNOLOGY TEAM
Sales, Implement, Support, and Development of IT
- related hardware & software, IoT/IIoT, DB, Ultra-Fast Production Scheduler
ASPROVA
,
ACTY SYSTEM
, the ERP for SME in manufacturing industry, to
Service Robot
,
Workflow & Data Management Collaboration Tools
, AGVs,
Shell | Solid Mesh Generation and Automation Software.
The Wellness team supports Therapeutic Robots, Health Tech such as walk assists and more.
Search Technology
- Access to over 400,000 Japanese & U.S. manufacturers to search and find the last piece of puzzle of your technology/products to enhance and/or complete your products.
ITA/Cornerstone Alliance
-
offers EPA/OSHA regulatory compliance services, ISO 9000 & 14000 management certification, custom software solutions.
Oil rejuvenation 0.1 micron filtration systems protect equipment and extend oil life. Tracked robots for facility inspection and security.
WHY?
We locate and provide the best Japanese technology and the solution for you.
"Constantly Updating and Securing the best technology & product suppliers is important today. Being able to procure and distribute as reliably including business support with SCM. Our Business Group & Technology Group will save manufacturing industries' time and labor to stay competitive. Ultimately, we wish to bring-in 400,000 Japanese manufacturers to the U.S. market which are not here yet to establish hyper-effective ECO-System is the goal to activate & revitalize the U.S. and Asian economies."
Why We Are World's #1
"As an MBE, we have the best network and understanding of business and technology relating to JAPAN.

Whether you are trying to solve and find the last piece of puzzle to perfect your products or selling to the Japanese companies globally, in terms of marketing, consulting, distributing, supporting and/or negotiating on your behalf.

The successful companies utilize the unique and state-of-the-art Japanese products and we are grateful to be able to serve with gratitude."
NAICS Codes
423610 / 425120 / 423690 / 423830 / 423710 / 423430 / 423990 / 541611 / 541613 / 541930
I.T.A. Internship - As part of our small CSR activities, we have supported over 680 interns from Japanese high schools, colleges, universities, an companies to support their globalization and global leadership.
Clients
Our clients range from a venture company to
FORTUNE 500 companies
exceeding 300 clients in North America and Asia (Japan).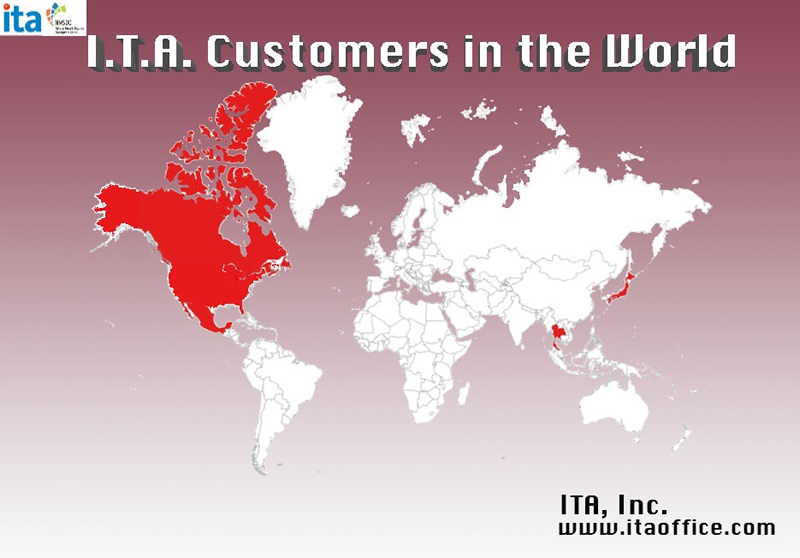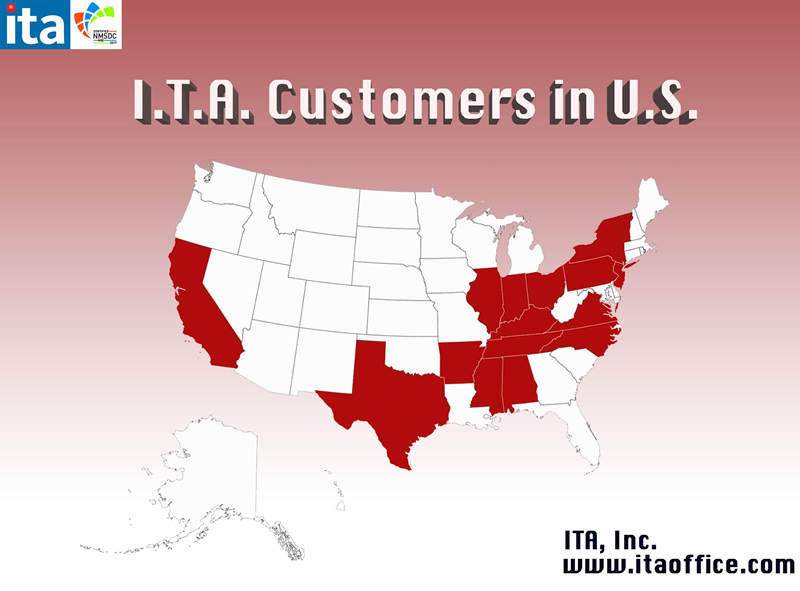 Major Clients
ACCESS ONE / Accurate Perforated / ACTUS USA Group / Acty Systems / Arthur D. Little / ASMO Group / Asprova / Brand Core Consulting / Calsoft / Cornerstone EHS / DENSO Group / Enspirea LLC / Evercorn / General Motors / IDEX Corporation / ITOCHU Group / Japan Machine Tool Builders Association / JETRO (Japan External Trade Organization) / KEI CREATE JAPAN / KINTONE / Lift Maintenance Japan / LINKERS International / Musashi Auto Parts / McKinsey / Meiji Corporation / Mitsubishi Electric Automation / MIT / Museum of Science and Industry of Chicago / NIIGATA / Nippon Express U.S.A. / NOBLE D. Inc. / NOZAKI / NTN Group / OKAYA USA / OKI Electric Cable / Okutani Kanaami / Organization For Small & Medium Enterprises And Regional Innovation, Japan / PARO Robot / Rohto Pharmaceutical / Sanei Kagaku / SHIMA America / SNK / TI / Tokyo Lithmatic / TOPY Industries / TORAY / TOYOTA / TRI Group / PMI Kyoto Packaging / TRITON / YUSEN Group / WALDOM Electronics and 300+ clients...
10 countries
Canada, Denmark, Germany, Israel, Italy, Japan, Netherlands, Taiwan, UK, US and continue to add more.
5 countries
Canada, Japan, Mexico, Singapore, Thailand and continue to add more.